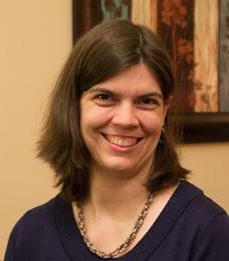 Greetings California Workforce Connection family and friends.
My name is Melissa Lauritzen and I am honored to represent you as the California Workforce Connection (CWC) President for 2020-2021. I have previously held positions in both the organizational and local levels that included: 1st Vice President, 2nd Vice President, and Secretary of the Sacramento Chapter as well as CWC 1st Vice President and 2nd Vice President.
My CWC involvement gives me the experience at both the state and local level with a realization that the role of President is not performed alone but as part of a team with the state board of directors to bring the very best services to our CWC members.
I would also like to thank CWC Past President, Denise Dobine, for all of her hard work, dedication, and accomplishments of her term. Denise, along with the Executive Board, worked diligently to provide extra funding to our local Chapters for local functions, provide extra funding to allow Districts to host educational conferences in their local areas, and created a new committee for outreach to our Generation X and Millennial members. Thank you, Denise, for your unyielding dedication to our organization and its valuable members.
I am dedicated to assuring that CWC follows our mission statement to empower individuals with the skills to be successful through mentoring, coaching, visionary leadership, and educational training. Every member is vital to the CWC and I will work towards finding more opportunities for the professional and personal development of our members.
With our vision statement in mind, I will lead the CWC to explore new ways to bring value and improvements to our members such as:
Implement more remote learning events at the CWC, District, and Chapter levels

Allocate more funding to our local Chapters for local functions and technology advancement

Provide support for Districts to host their own conferences throughout the State

Continue to outreach to our Generation X, Millennial, and new retiree members to maximize flow of valuable information and ideas

Create new partnerships with other organizations

Increase CWC community involvement

Ensure the involvement of our partners with CWC events
I look forward to meeting with the new EDD Directorate to discuss how the CWC can support EDD's Strategic Plan with developing a Skilled Workforce of future leaders.
There are many ways you can begin your own personal journey with CWC's assistance and allow us to be part of your team in your professional and personal development:
Connect with your local Chapter President and District Director

Keep track and participate in local, district, and state activities

Contact your local Chapter President about becoming a Local Office Representative to serve as a liaison between your office and local chapter

Suggest a topic or speaker for a local event—or volunteer as a speaker yourself

Gain leadership experience for your career objectives by serving on a Local Chapter board or committee

Strengthen your writing skills and showcase your abilities by submitting an article for the Cal-Liope
For Cal-Liope article submission information click here
Continue your education and receive financial assistance from CWC.
For information regarding scholarships and grants, visit our website at: www.californiaworkforceconnection.org
I am looking forward to continuing in my predecessor's footsteps by moving CWC into the future with more virtual content. I look forward to meeting you at the next CWC event and of course you can reach out to me via email anytime.
Sincerely,
Melissa Lauritzen
California Workforce Connection President 2020/2021