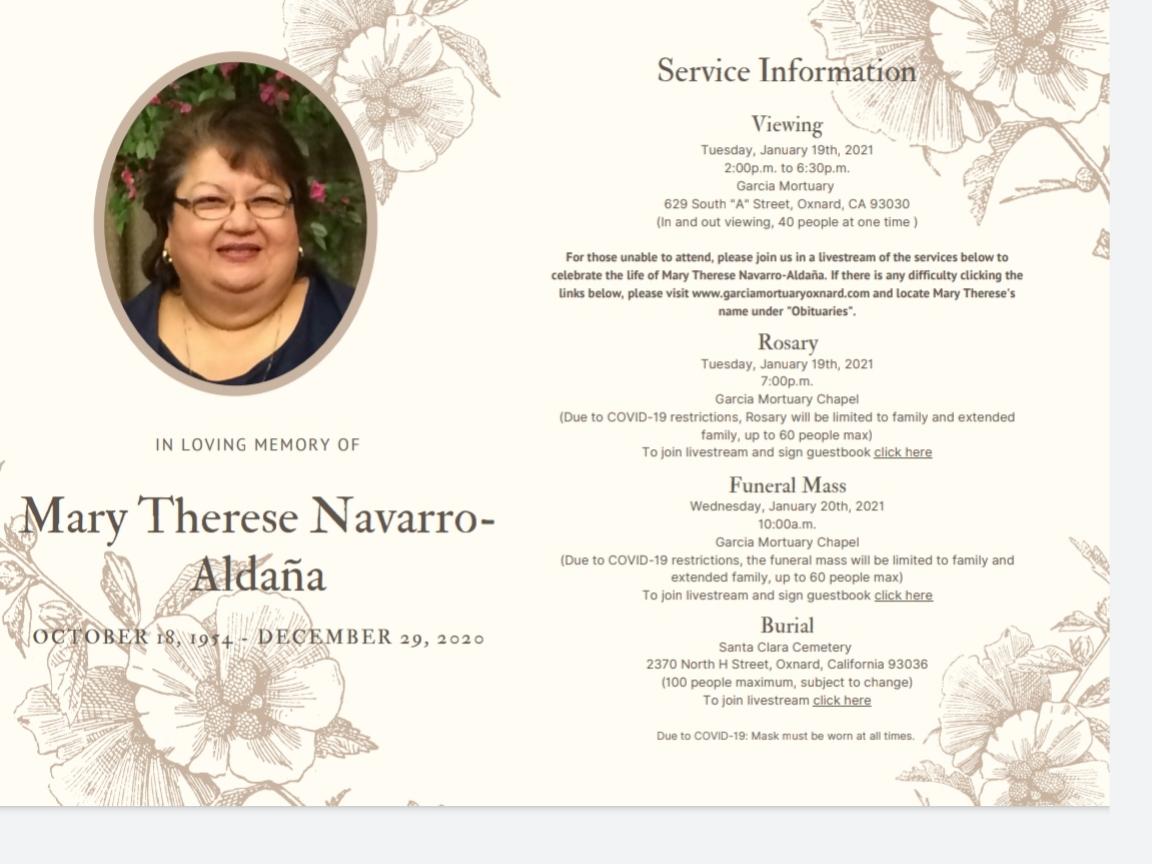 CWC Members,
It is with a sad and heavy heart that we inform you that Mary Navarro-Aldana passed away early in the morning of December 29. Mary was hospitalized on November 20, and never recovered from her illness.
Mary was a most valued member of the EDD management team over Santa Maria/Oxnard Cluster, and a valuable member within the Los Angeles/Coastal Workforce Services Division. She was a committed public servant for the past 40 years and will be profoundly missed.
Mary also helped the California Workforce Connection achieve new heights and impacted countless individuals achieve knowledge and proficiency in the field of workforce development.
Please keep the Navarro-Aldana family in your prayers and thoughts as they go through this difficult time. Mary's passing has deeply affected us all.
Funeral/memorial arrangements will be communicated as we receive details from the family.
CWC Board