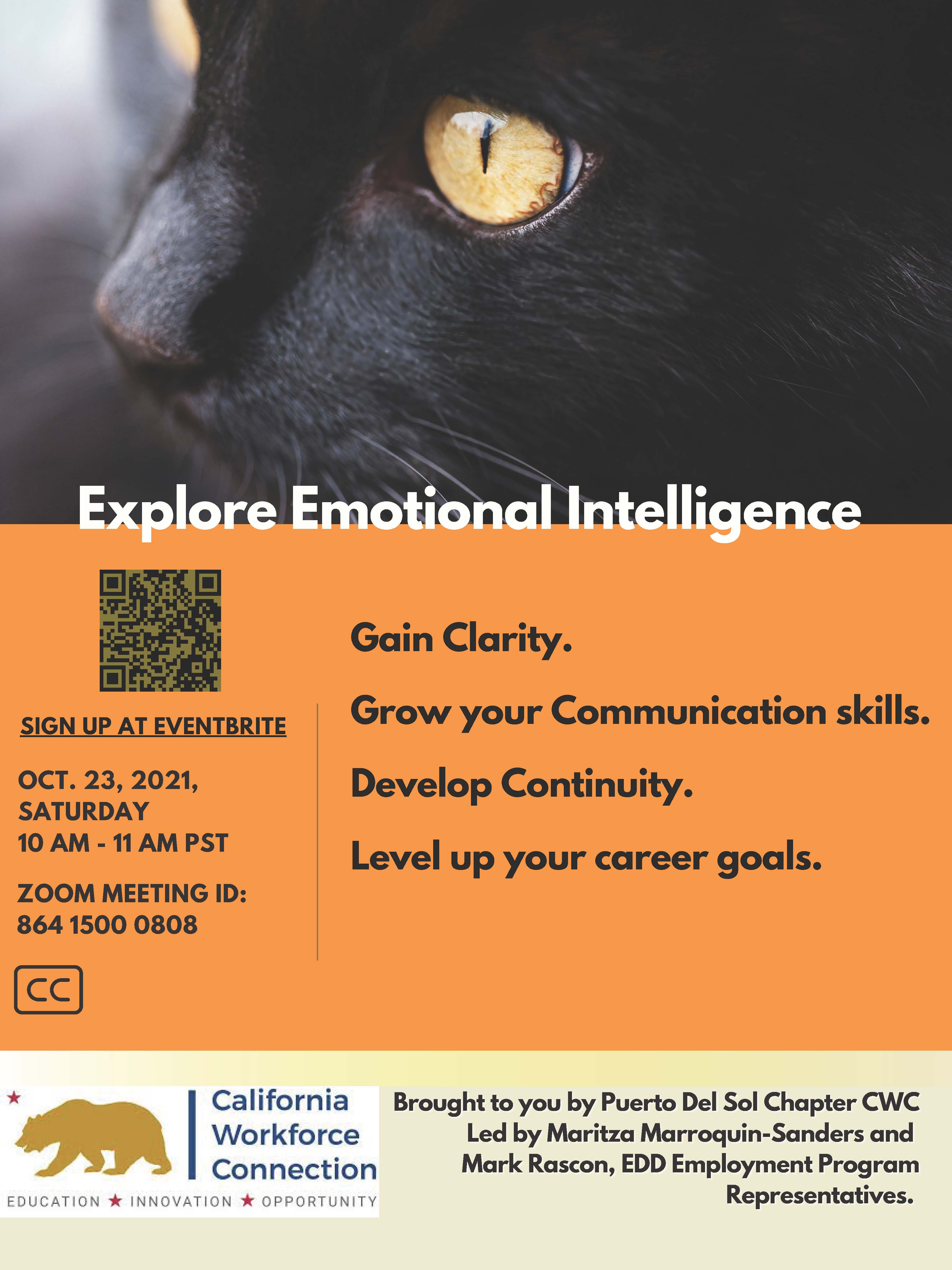 Join the California Workforce Connection Puerto Del Sol Chapter on Saturday, October 23, 2021, at 10 AM, for a one hour interactive Zoom presentation.
Led by Maritza Marroquin-Sanders and Mark Rascon, Employment Program Representatives with EDD.
Explore Emotional Intelligence, Level Up Your Career Goals.
·        Gain Clarity.
·        Grow your Communication skills.
·        Develop Continuity.
·        Level up your career goals.