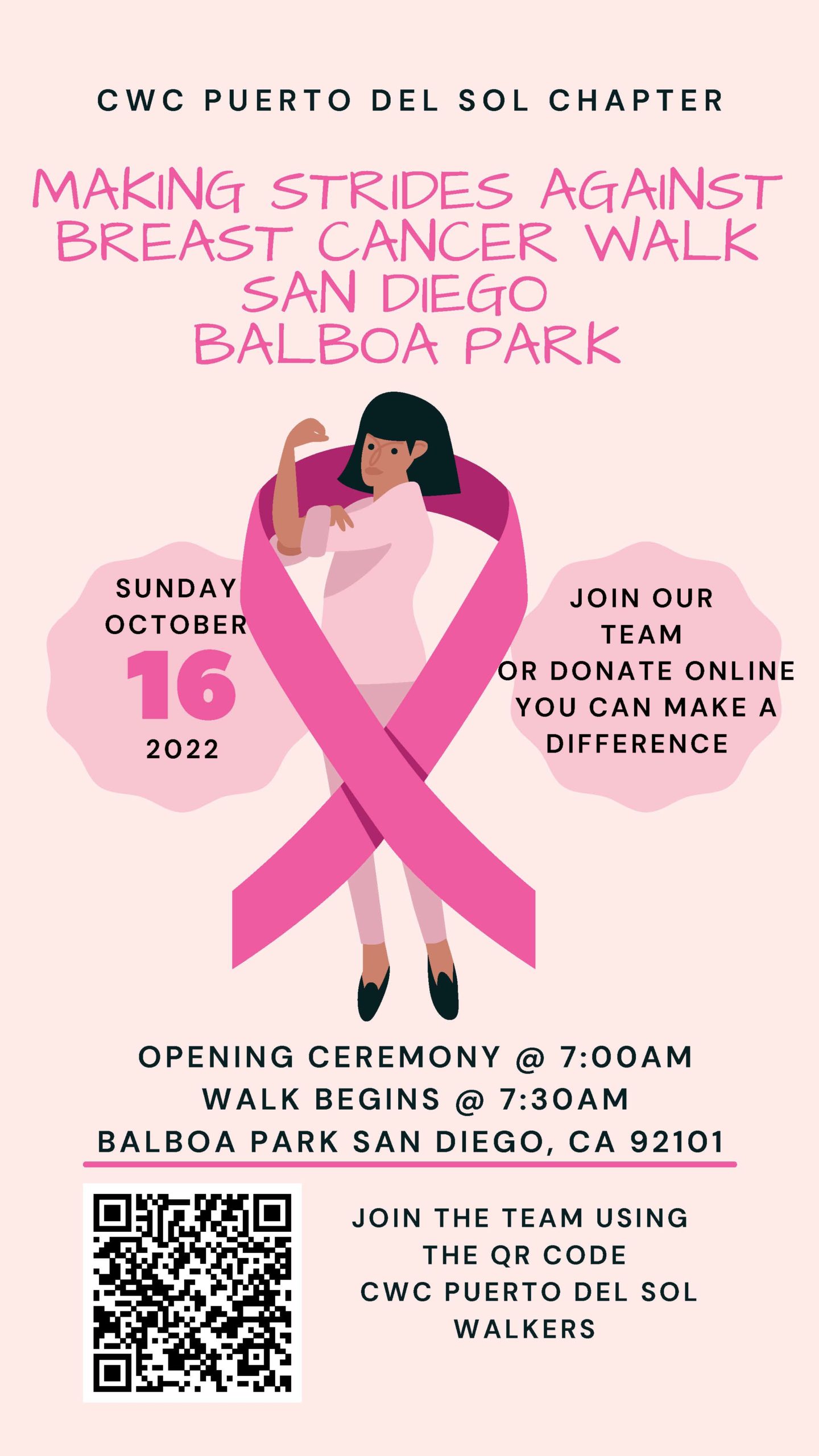 Good afternoon CWC members and peers,
October is Breast Cancer Awareness month. For more than two decades, Making Strides Against Breast Cancer has united communities in the fight against this deadly disease and funded breakthrough research, 24/7 support for breast cancer patients, and access to lifesaving screenings.
Today, Making Strides is the largest network of breast cancer events in the nation. By uniting our communities and raising money, we can help the American Cancer Society fund breakthrough breast cancer research, provide free information and support, and help people reduce their breast cancer risk or find it early when it may be more treatable. The Making Strides movement raises lifesaving funds that support breast cancer patients, survivors, thrivers, and caregivers through every step of the journey. They've enhanced digital offerings available to anyone across the nation, including one-on-one breast cancer patient support services and the use of video chat to safely connect patients, caregivers, and family members with valuable services and resources through our website, in addition to a 24/7 helpline.
CWC Puerto Del Sol Chapter has a formed a team to walk and raise money to support the efforts of the American Cancer Society. The walk takes place in Balboa Park on Sunday, October 16, 2022. There are shuttles from the suggested parking area located at Corner of Park Blvd. and President's Way San Diego, CA 92101. Once in Balboa Park we will meet at the right of the center stage where the opening ceremony begins at 7:00 a.m. The walk begins at 7:30 a.m.
Please join our team or consider making a donation if you cannot walk with us on October 16, 2022. The attached flyer has a QR code or you can click on the following link: CWCPuertoDelSolWalkers
Please share with your teams, family and friends. Thank you.
Respectfully,
Jennifer Lucy
Puerto Del Sol Education Chair